抗体作製のスケールアップサービス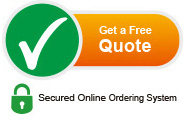 GenScriptはモノクローナル抗体およびポリクローナル抗体のスケールアップ生産、精製、修飾サービスを提供 いたします。モノクローナル抗体の生産では、in vivo の腹水生産サービスとin vitro のローラーボトル生産サービス の双方に対応可能です。弊社の動物はAAALAC及びOLAW、ISO 9001の認証を受けた施設で管理されています。
特長
保証納品物:
スケーラビリティ:
お求めやすい価格: Our guaranteed monoclonal antibody service costs much less than most of our competitors.
Strict Confidentiality: No project associated information or products will be disclosed to anyone but the customer.
Scale-up Antibody Manufacturing Comparison Chart
 
In vivo
Antibody Manufacturing
In vitro
Antibody Manufacturing
Manufacture Process
Ascites
Hybridoma
Recombinant
Service Selection Criteria

Cost effective
Beneficial for poor in vitro performing
hybridomas (e.g. glycosylation, low yields)

Scalable
Lot-to-lot consistent

Scalable
Lot-to-lot consistent
Sequence defined
Customizable

Volume
2-5ml (per mouse)
>1L
100ml-200L
Antibody Amount (mg)
5 -15
15-50
>100
*guaranteed yields if hybridoma generation is performed by GenScript

Scale-up Antibody Manufacturing Related Services
Not ready to manufacture large-scale amounts of antibodies? Get started fast using our monoclonal or polyclonal antibody services. GenScript's MonoExpress™ antibody service carries industry leading guarantees of monoclonal antibody performance in your application. PolyExpress™ antibody service delivers polyclonal antibody in only 45 days starting from just your antigen sequence. A couple of our other services include:
If you would like to provide your own antigen, please fill out the Antigen Submission Form and mail it together with your antigen to:
Antibody Services, GenScript, USA
860 Centennial Ave.,
Piscataway, NJ 08854, US.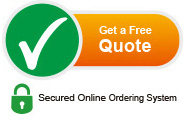 Quotation and Ordering