お問合せ
BacuVance™ Baculovirus Expression System
GenScript's BacuVance baculovirus expression system was developed by our in-house team of scientists for virus production and expression of recombinant proteins from baculovirus-infected insect cells. As the largest gene synthesis supplier in the U.S., GenScript can provide you with free, advanced codon optimization specific to Sf9, Sf21, Hi-5, and S2 insect cell lines, to further enhance the expression of your protein.
There are several advantages of using baculovirus expression system over E. coli system, such as improved solubility, ability to incorporate post-translational modifications, and higher yields for secreted proteins. For customers who prefer a eukaryotic expression system, are exploring lower-cost alternatives to mammalian expression system but do not want to compromise on the overall quality of their recombinant protein, we strongly recommend considering our BacuVance baculovirus expression system. Using our baculovirus expression system we can establish the best possible protocol for your custom project and then scale up to get the highest expression of your target protein. Alternatively, if you are looking for a fail-safe option for insect protein production at a competitive price, visit the InsectPower guaranteed protein page to learn more.
Package details of BacuVance Baculovirus Expression System (SC1810)
Steps

Specifications
Timeline#
Deliverables
Price

Gene synthesis and/or subcloning

Gene synthesis and codon optimization using our proprietary platforms (optional)
Subcloning into 1 or more expression vectors

2 weeks
Construct(s) report

Virus generation

Generation of recombinant Bacmid DNA
Transfection of insect cell with recombinant Bacmid DNA
Generation of P1 stock (low titer), P2 stock (high titer), and determination of virus titer by quantitative-PCR
Protein expression verification using anti-His or anti-GST antibody

2 weeks
5 ml, >108 pfu/ml virus stock

Pilot expression and purification evaluation

Infection of insect cells with P2 stock
1-step affinity purification
SDS-PAGE gel and Western blot

1.5 weeks
Expression data

1 L expression and purification

1 L insect cell expression 
1-step affinity purification
QC*

1–2 weeks
Purified
proteins
QC* data
*QC: SDS-PAGE will be performed to determine protein purity. BCA or Bradford assay will be used to measure protein concentration and Western blot using anti-His or anti-GST antibodies will be performed, to determine protein identity. LC-MS/MS peptide mapping will be used in addition to Western Blot, to determine protein identity (if necessary)
#All timelines are approximate.
Package details of BacuVance baculovirus preparation services (SC1840)
GenScript's recombinant baculovirus preparation services provide guaranteed, consistent batch-to-batch virus. We provide titered, highly infectious virus stocks, ready-to-use along with detailed storage protocols.
Steps
Specifications
Timeline#
Deliverables
Catalog
Price

Gene synthesis and/or subcloning

Gene synthesis and codon optimization using our proprietary platforms (optional)
Subcloning into expression vector

2 weeks
Construct report
 
 

Virus generation

Generation of recombinant Bacmid DNA
Transfection of insect cell with recombinant Bacmid DNA
Generation of P1 stock (low titer), P2 stock (high titer), and determination of virus titer by quantitative-PCR
Protein expression verification using anti-His or anti-GST antibody

 
2–3 weeks 
Virus stock,
108 pfu/ml
SC1840
Virus stock, other volume and titer
Package details of BacuVance Biomass preparation service (SC1835)
Steps

Specifications
Timeline#
Deliverables
Price

Gene synthesis and/or subcloning

Gene synthesis and codon optimization using our proprietary platforms (optional)
Subcloning into 1 or more expression vectors

2 weeks
Construct(s) report

Virus generation

Generation of recombinant Bacmid DNA
Transfection of insect cell with recombinant Bacmid DNA
Generation of P1 stock (low titer), P2 stock (high titer), and determination of virus titer by quantitative-PCR
Protein expression verification using anti-His or anti-GST antibody

2 weeks
5 ml, >108 pfu/ml virus stock

Expression

Infection of insect cells with P2 stock
SDS-PAGE gel and Western blot

1 weeks
Biomass QC* data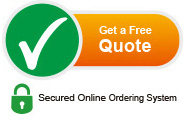 Quotations and Ordering